Penn Police Department
The University of Pennsylvania Police Department (UPPD) is comprised of 121 full-time sworn police officers. All UPPD officers are certified by and receive their law enforcement authority through the Commonwealth of Pennsylvania Municipal Police Officers Education and Training Commission (MPOETC).
The Penn Patrol Zone
The primary responsibilities of the UPPD are crime prevention, abatement, and investigation within the Penn patrol zone jurisdiction, which extends from 30th Street to 43rd Street (east to west) and Market Street to Baltimore Avenue (north to south). Officers may travel outside of the Penn patrol zone when performing additional responsibilities, such as attending court hearings and transporting victims, witnesses and suspects.
"I want to applaud the work of [Penn Police]…The officers were patient, compassionate, and professional in their interactions…[the officers] handled the situation in ways to deescalate…and with a spirit of wanting to help."
F.F.
Penn Community Member
22
Community Events Attended in AY22
16
Members of the Detective Unit
6527
Hours of Training in FY22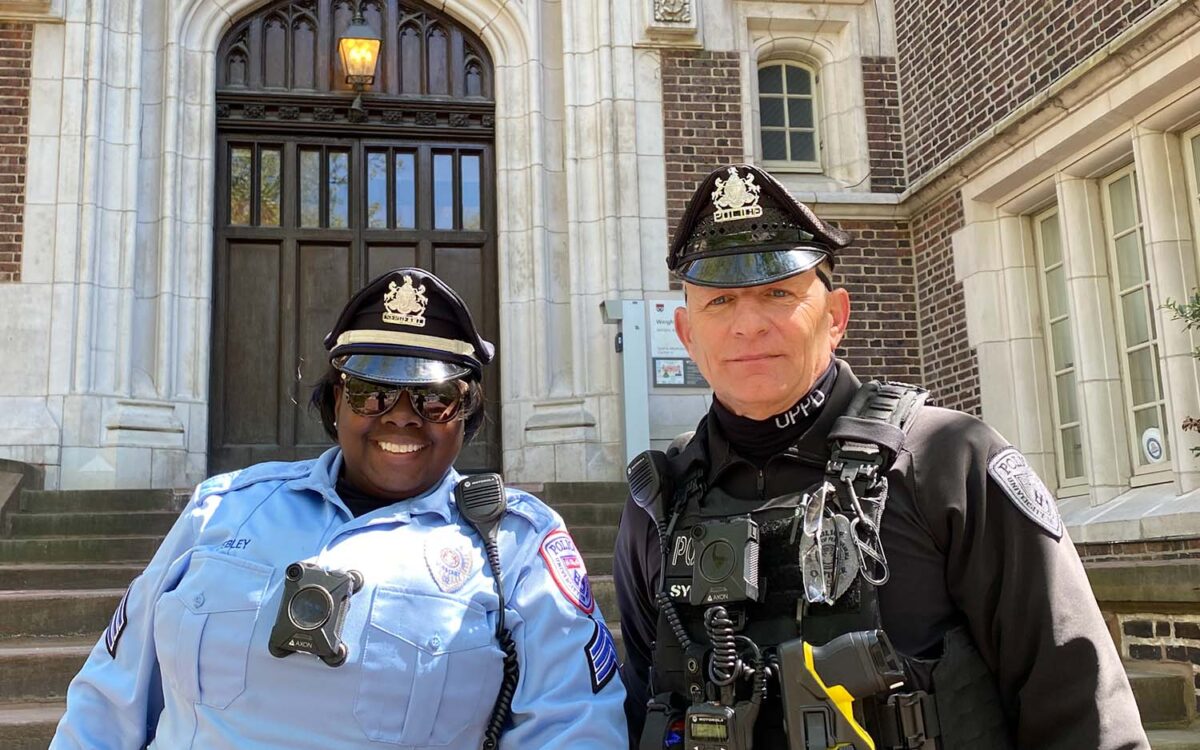 Did You Know? DPS has a commitment to transparency and inclusion
.
Read about the policies and procedures, leadership, training and community engagement of the Penn Police.